Irish national broadcaster apologizes following complaints regarding 'blasphemous' sketch
On 31 December 2020, Irish national broadcaster RTÉ aired a satirical comedy sketch in which God was arrested for rape. The broadcaster reportedly received over 1,000 complaints from individuals who objected to the Waterford Whispers clip on the basis that it was offensive to their religious beliefs and/or the survivors of sexual assault. 
Among items included in the satirical sketch was the report that,
"In yet another shocking revelation this year, God became the latest figure to be implicated in ongoing sexual harassment scandals. The five-billion-year-old stood accused of forcing himself on a young middle-Eastern migrant and allegedly impregnating her against her will, before being sentenced to two years in prison with the last 24 months suspended."
Among those raising their objections were the Archbishop of Armagh and Primate of All Ireland Eamon Martin who demanded its removal and politician Mattie McGrath who reportedly demanded the review of the broadcaster's state funding. 
Ireland repealed its blasphemy law in late 2019 following the outcome of a Constitutional referendum held the previous year. While the law had not been used to prosecute anyone, individuals including writer and TV personality Stephen Fry faced investigation in 2017. Further, proponents of "blasphemy" and "defamation of religion" laws had pointed towards the Irish law, and in particular its recent introduction, to justify the implementation of their own draconian legislation.
Responding to the outcry, Michael Nugent of Atheist Ireland – a member of the End Blasphemy Laws Coalition- stated:
"Criticism or mockery of religious ideas is just as acceptable as criticism or mockery of secular ideas. People have rights. Their beliefs do not. Many people of goodwill find Bible stories about a God killing innocent people just as offensive as Archbishop Martin finds this comedy sketch. But we are not calling on RTE to remove discussions of the Bible from its programmes or to remove criticism or mockery of atheistic ideas."
The organization reportedly called for both religious people and atheists to support the right of other people to see and hear ideas that they personally believe to be offensive "unless the statements are defamatory of identifiable people or inciting discrimination, hostility or violence."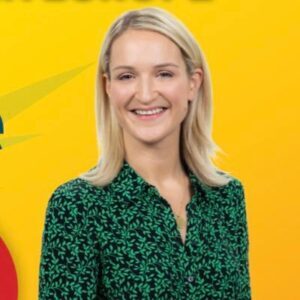 This position on the issue is reportedly shared by Minister for Justice, Helen McEntee, who stated: 
"The RTÉ sketch has clearly caused offence but, in a democracy, we should be free to do that." 
The broadcaster has subsequently apologised for causing any offence.