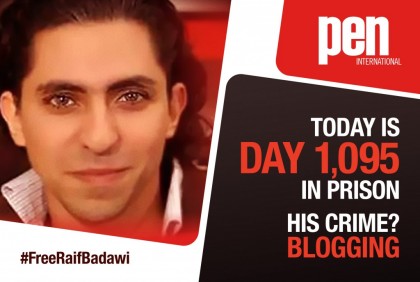 Raif Badawi's third year imprisoned for "insulting religion" begins in Saudi Arabia.
There's movement, but worrying signs, in the trial of four Coptic Christian teenagers accused of "mimicking Islam" in Egypt.
Pakistan is, maybe, edging toward reform, but Islamic clerics are fighting to preserve Pakistan's blasphemy laws in no uncertain terms ("those who insult the Muslim prophet Muhammad deserve to be killed").
And following a concerted effort by Christians offended by cat-based religious imagery, heretical "Virgin Meowy" socks have been clawed from sale by their online retailer, PacSun.com.
This is your 20th weekly round-up of "blasphemy"-related news and views. Continue reading »