The week in "blasphemy" news #26
This week:
In Sudan, two pastors await sentencing on "blasphemy" and a host of other charges, facing a possible death sentence
Someone posts something someone doesn't like on a Whatsapp page, some idiot runs to the police with a screenshot
United Arab Emirates: That new 'anti-discrimination' law all the human rights groups and commentators said might be used to censor critics, is being used to censor critics
Pakistan releases blasphemy-accused Arif Yousuf after it turns out that the charges were made by people wiht a grudge and without any evidence and they got his job wrong and how on earth did it ever end up with him in jail in the first place?
Meanwhile, Asia Bibi is still in jail pending appeal, with new disputes over the status of her health and visits by her lawyer
Religion must be defended from its own extremism, says a Foreign Policy opinion piece
And Jesus and Mo accuse those who argue against blasphemy bans of blasphemy
---
Sudan: pastors accused of blasphemy and spying, face possible death sentence, verdict due 5 August
As we have previously reported, following a property dispute with the state government in Sudan (a predominantly Muslim country and officially Islamic state) two Christian pastors are accused of a long list of nebulous crimes, one of which is "blasphemy".
Now, the closing arguments in their trial have been made before a judge in Khartoum, and a verdict is expected at a hearing on 5 August. Christian Today reports:
Speaking before the judge at the Khartoum Bari Court, the defence lawyers of Yat Michael and Peter Yein Reith maintained that agents of the National Intelligence and Security Services (NISS) illegally apprehended 49-year-old Michael on Dec. 14 last year and 36-year-old Reith on Jan. 11.

"Justice requires that you don't judge [arrest] simply because you doubt [suspect] them without any concrete evidence," one of the lawyers said.

Michael was arrested by authorities after he delivered a message of encouragement to a North Khartoum church amid a looming state-aided takeover of the congregation's property.

Reith was taken by security agents after he submitted a letter from the leaders of the South Sudan Presbyterian Evangelical Church which requested for information on the whereabouts of Michael.
The charges, created "months after their arrest" are a litany of crimes, some charges are self-evidently a violation of their human rights ("gathering information for a human rights group"), some are vague and massively overblown ("undermining the constitutional system"), some are metaphysical ("blasphemy"), and other charges, the defence claims, are based on non-existent or planted evidence (including espionage and promotion of hatred). The spying charge alone is punishable by death.
"The judge in the last hearing seemed to be supporting the prosecution," said the source who asked not to be named. "The whole issue is politically motivated, and the two pastors are innocent, but the lawyers asked the judge to respect laws and the constitution and not aid NISS in violation of the Constitution."

… Disclosure and obtaining information and official documents is punishable by a year in prison while blasphemy or insulting religious creeds is punishable also by a year in jail or a fine or a maximum of 40 lashes.
India: Someone posts something someone doesn't like on a Whatsapp page, some idiot runs to the police with a screenshot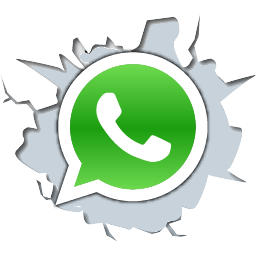 The Times of India reports the police in Muzaffarnagar, India are looking for Vikas Maheshvary, the administrator of a WhatsApp page, to charge him  "posting messages hurting the religious sentiments of a particular community."
Police booked the case under the section 153 and 295 of IPC against Vikas Maheshvary on the basis of a complaint by a municipality member, Asad Jama.

Asad Jama said that someone took a screen shot of one of the group's member's.
As with many such cases, media are often too timid, or afraid of themselves being prosecuted for relaying the "blasphemy" to the public, to even hint at what was really posted, or by whom. The sentence above almost seems to stop short as if curtailed: "one of the group's member's"… what?!
Anyway, complainant Jama ran to the police with his screen shot and proceeded to whinge and threaten:
"We arrived at the circle officer office with a printout of the message and gave our complaint at Kotvali police station on Wednesday night. Police has lodged an FIR against the accused but he has not been arrested yet. If the police don't arrest him by Friday, we will meet the inspector general in this regard," Asad said.
MySecretAtheistBlog has this and a few other recent examples of people being investigated or arrested for absurdly low-level 'social media' crimes.
United Arab Emirates: That new 'anti-discrimination' law all the human rights groups and commentators said might be used to censor critics, is being used to censor critics
Brian Pellot, says "Told ya so!" having correctly predicted that "the United Arab Emirates' new 'anti-hate' law would be used to suppress freedom of expression." It contains broad provisions that can obviously be used to target 'blasphemy' or any unwanted comments on religion, or any moderate political criticism that the state decides is out of bounds.
The law is not yet in effect, but already, the head of general security for the Emirate of Dubai has "launched a case against Mohammed Al Hadif because of [Al Hadif's] insults and hate speech against the UAE" and is "organising a case now to pursue him."
The writer in question, Mohammed Al Hadif, has more than 500,000 followers on Twitter. In recent months, he's used the social media platform to voice criticism of the UAE's role in Yemen and its relations with Iran.
The charges against Mohammed Al Hadif prompts Pellot's comment:
"The UAE's new anti-discrimination law, like so many laws in the country, is a wolf in sheep's clothing. The only surprise is how quickly this wolf has shown its fangs."
Pakistan: Asia Bibi still in jail
After last week's good news that her plea to appeal was approved and her death sentence stayed, it's important to remember that we still don't know when that Asia Bibi's appeal will in fact be heard, that she remains behind bars pending that appeal process, and that in principle, if it was rejected, the death penalty could be reinstated. There is an ongoing dispute about the status of her mental and physical health after six years in jail, as well as regarding restrictions for legal counsel and media access.
Pakistan: Arif Yousuf released – Why aren't his false accusers on trial?
In a case we reported last week, of two brothers accused of "blasphemy" after an argument, the detained brother Arif Yousuf has now been acquitted. Brothers Arif Yousuf and Tariq Yousuf were accused of "blasphemy" on 25 October 2013. The complainants Muzammil Malik and Khurram Shahzad claimed that firecrackers they bought from the two accused, which for some reason they supposedly opened up for dissection, were allegedly found to contain pages of the Koran (defiling the Koran is a frequent accusation, almost never backed up with any evidence beyond the testimony of a complainant). The accusation (predictably!) had come following an argument between friends, and the recent ruling acquitting Arif Yousuf relied on such previously overlooked facts as that he didn't work in a firework factory, he worked for Pakistani Railways.  More details via Pakistan Christian Post:
The Additional District and Session Judge Wazirabad ordered to release a Christian victim of blasphemy Arif Yousaf who was behind bars for over a year facing trial under Section 295 B and C PPC.
According to an NGO named Farrukh Saif Foundation FSF which was providing legal and other assistance to victims in this case said in press release "….Today Farrukh Saif Foundation has achieved another milestone by getting acquitted Mr. Arif Yousuf, a Pakistani Christian who was accused of making crackers with Koranic pages, was charged with blasphemy act 295C in October 2013 and was being processed for death sentence. Farrukh Saif Foundation with the help of a friend organization Rescue Christians USA was able to prove the falseness of those charges against Arif and finally the justice was done as Arif has been released after the long suffering of 1 year and 9 months in prison while the sword of death was hanging on him each and every moment. Let's not forget to thank to Additional Session Judge Wazirabad "Iftekhar Hussain Chima" for granting the justice, although late"
So why aren't those who made a false accusation that caused one brother to flee abroad and another to be tried for "blasphemy" themselves accused of perverting the cause of justice or making false accusations or similar?
Church of Pakistan Bishop Humphrey Sarfaraz Peter of Peshawar pointed out that a false accusation of blasphemy must be seen as a "state offense" as life becomes very difficult for the victims once they are charged with insulting the Qur'an or the Prophet Muhammad.

Nadeem Masih, who represented Arif during the trial, told ucanews.com that his client was acquitted and ordered to be released after the complainant withdrew his case.
"Defending Religion From Itself"
In an opinion piece for Foreign Policy, "Defending Religion From Itself", Knox Thames argues that "The biggest threat to religious freedom is religious extremism. The world must recognize this — and act."
Today, the most active persecutors of religious minorities and dissenters are religious extremists. In this still-young century, the world has witnessed a sharp rise in the number of extremist groups who attack the religious "other" for perceived transgressions.

…

Take the example of blasphemy laws. When such laws are on the books, extremists often feel emboldened to enforce them through their own rough justice. In Pakistan, which leads the world in the number of people jailed for this so-called "crime," the blasphemy law has fueled extremist violence against human rights defenders and has instigated mob attacks against Christians and Ahmadi Muslims. In an ironic twist, blasphemy laws empower the very extremists governments claim to be fighting against.
The whole article is at Foreign Policy: "Defending Religion From Itself".
The logic of blapshemy, from Jesus and Mo
The 29 July Jesus and Mo comic strip, features the Barmaid asking them to justify why "the concept of blasphemy exists only to protect a particular opinion – the opinion that [their] God exists and must be treated with respect." The answer demonstrates some self-protective chop-logic at the heart of many who believe in 'blasphemy'…