The week in "blasphemy" news #24
A young man is on trial for insulting religion in Iraqi Kurdistan after giving a presentation on the Big Bang at school. Two journalists are on trial in Turkey for translating and publishing a small image in solidarity with Charlie Hebdo. A relatively wealthy author in Pakistan is sued for money by his own disenchanted family, because he was previously accused of "blasphemy", even though he was acquitted. The abolition debate continues in Malta. Come on Malta!
Plus: asking loud speaker-brandishing muezzin to keep it down a bit; blasphemous condoms from a very "progressive" seminary; and a holier-than-thou Amazon dispatcher putting notes in your music purchases!
It's the twenty-fourth of our weekly "blasphemy" news round-ups.
---
Iraqi Kurdistan: On trial after talking about the Big Bang theory in school
Yousef Muhammad Ali faces trial in Iraqi Kurdistan for supposedly criticising Islam, after he gave a presentation on the Big Bang theory in school and was threatened with death for making Facebook posts critical of Islam. Details and actions you can take via our campaign partners Ex-Muslim.org.uk:
Yousef Muhammad Ali who spent many years studying Islam and Sharia law made a presentation in school on the Big Bang Theory. Islamists in his class instigated a fatwa against him. Also he faced threats when he criticised Islam on Facebook. Upon receiving a number of death threats, he contacted the police and filed a grievance against a perpetrator. His case was sent to a public tribunal in Darbandikhan, which rather than address the threats to Yousef Muhammad Ali's life, had him arrested. He was then transferred to Sulaymaniyah jail. On 15th December 2014, his sentence was renewed until the 22nd December 2014. After campaigning by rights activists and journalists in Kurdistan and abroad he was released on bail on 17 December 2014. His hearing date is on 13 July 2015.

PLEASE SUPPORT HIM BY WRITING TO THE KURDISH AUTHORITIES AND URGING THEM TO RELEASE HIM.

You can write to the below:

Kurdistan Parliament Email & Contact number:
parliamentsite@perleman.org
00964662230242

Ministry of Justice Email & Contact number:
dad@mojkurdistan.com
00964662551983

Kurdistan Regional Government Email:
info@dmi.krg.org
admin@dmi.krg.org

Please also copy me in the emails so I can forward it to his solicitor: maryamnamazie@gmail.com.
---
Turkey: Two on trial for publishing Charlie Hebdo cartoons
Last Thursday, the trial began in Turkey of two journalists, Ceyda Karan and Hikmet Cetinkaya, for publishing a Charlie Hebdo cover image. There are hundreds of plaintiffs, all alleging that Cumhuriyet, a secular newspaper, offended their religion by publishing translations from Charlie Hebdo, illustrated with a small image from the cover featuring Muhammad. Cumhuriyet published the images in solidarity after the massacre at the French publisher's offices in January. Breitbart reports:
Karan and Çetinkaya are being accused of "publicly defaming religious values of a segment of the society," as well as incitement to hatred, and are facing up to four and a half years in prison for their transgression. Turkish media notes that the journalists are facing a class action criminal complaint featuring 1,280 people. The family of litigious President Recep Tayyip Erdogan is heavily represented in the suit: three of his children and a son-in-law are cited as plaintiffs, which also functions as a criminal complaint. Mustafa Varank, a personal aide to Erdogan, is also a plaintiff.

Not all the plaintiffs attended the opening of the trial, but over 100 did, creating a chaotic atmosphere exacerbated by the absence of the defendants, who were on business elsewhere in the country and chose not to attend…

Trouble began for Cumhuriyet even before the Turkish version of Charlie Hebdo hit the streets. The night before, Turkish police raided the newspaper's printing press, preventing the issue from being released temporarily. The fact that the newspaper's highest-ranking editors opted against printing the depiction of Muhammad on the cover did little to assuage Muslims sensitive to such images in the public, however, and hundreds took to the streets to protest the editorial decision.

The Turkish government under the Islamist Justice and Development Party (AKP) has taken measures to limit the freedom of expression in cases which may offend Muslims. In March, Erdogan's media regulation agency banned 68,000 websites for "blasphemy" and constituting a danger to society. Charlie Hebdo's website was among them.
It was also reported that some of the plaintiffs called on during the opening cried, and alluded to extrajudicial threats of violence:
…complainants protested the absence of Karan and Çetinkaya, with one of them being seen crying as he accused the journalists of insulting the prophet during his speech to the court.

Another complainant told the court that they should be punished by law and if not, "handed to us so that we can give them their punishment." The complainant apologized and retracted his statement after the judge presiding over the hearing reminded them that the remarks amount to a crime, the private Doğan news agency reported.

One complainant said he wanted the Cumhuriyet newspaper to be "silenced" while another said he also has complaints about Davutoğlu attending the solidarity march in Paris, according to Doğan.
The court, thankfully, rejected the complainants' request that Cumhuriyet should be forced to close down during the trial. We have a while to wait before any further news as the trial is adjourned until October 12th.
---
Pakistan: Blasphemy-accused old man disowned by family, who sue for his wealth
Dr Iftikhar Ahmed Sheikh, an American-educated Pakistani accused of "blasphemy" in 2012 over writing a book, appears to be being abused and take advantage of by his own family. Despite being acquitted on the charge in 2013 they are using the excuse of the "blasphemy" accusation—made against him by his own nephew—to make a claim on his wealth. Pakistan Today reports:
The family of an old, wealthy man, accused of blasphemy charges, has approached a civil court of Rawalpindi, seeking ownership of his Rs127 million worth of savings and income certificates.

70 year old Dr Iftikhar Ahmed Sheikh was booked for blasphemy in 2012 after a complaint against him lodged by his nephew Usman Rashid, accusing him of authoring books in 2001 with alleged blasphemous content.

Before his nephew lodged the complaint, Dr Sheikh had reportedly served a Rs5 billion notice to his nephew in a civil matter.

Additional district and sessions judge Rafaqat Awan acquitted Dr Sheikh on February 2, 2013 from the blasphemy charges.

Following the acquittal, Dr Sheikh along with his family members sought asylum in the United States citing threat to his life as the reason, but his asylum case was not finalised as his children refused to go with him.

His wife, two daughters and son have now petitioned before the civil court in Rawalpindi, seeking ownership of saving and income certificates worth Rs127 million.

According to the petition, Dr Sheikh is a millionaire with "different properties, cash deposits in foreign banks in US and UAE, and he owns regular income certificates and special saving certificates under his name".

The petition claimed that since his children and wife do not agree with Dr Sheikh's opinions, they refused to seek asylum with him anywhere as this would be akin to supporting his past blasphemous views.
---
Malta's "blasphemy" abolition debate continues: what will it mean in the theatre?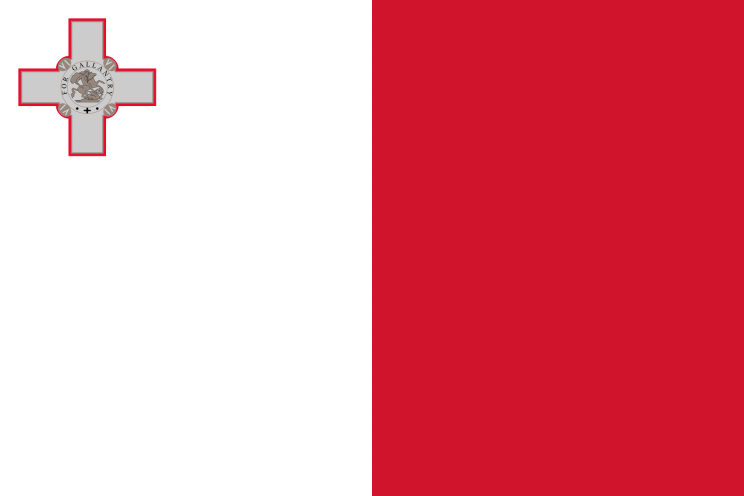 Following last week's news that Malta will consider abolishing 'blasphemy' in a proposed overhaul of legislation around freedom of expression, the Artistic Director and Producer at Unifaun Theatre group, Adrian Buckle, notes that after 2012 reforms the censorship board responsible for classifying productions is already "toothless", but welcomes the proposed reforms:
Adrian explained that the Board in charge of censuring theatre productions is now all bark and no bite. "Before 2012 we had to present a script to the censorship board and they would either classify it or ban it. Since 2012, this stopped happening. We have our own script and we decide what classification to give it. This goes on the strength of the producer's opinion. The censorship board never came into it since 2012. Legislation says that if someone objects to the classification given, that's when the Board comes in, however if I say it should be 16 + and they disagree, then it will be kept 16+ but a note will be added stating that 'in the opinion of the censorship board this play should be classified at 18+'. But this has never happened as they are toothless. I told them we would bring them down and we have".

The producer believes that artists in Malta will have the same liberties as those in Britain should the laws pass. "We need it to go through… it has to happen and it is important that it does".

Adrian planned on staging 'Stitching' back in 2009, however "It had troubled someone and was banned".
The director also alleges the church was "underhand" during the case against a planned production of hard-hitting drama, Stitching.
Adrian states that the Church was very underhanded during the Stitching case. "We had a witness, Father Joe Abela, who testified in our favour. He was, at the time, head of the Film Classification Board of the Church. Because he testified in our favour the Church removed him and publicly said that his words don't reflect the position of the Church. This was [done] to undermine his testimony, and it worked. It was very underhanded and in my opinion it was criminal. No-one can be removed from his position because of the testimony he gives, and the Church did just that".

… So what would these laws mean [i.e. reforms on blasphemy and obscenity] for the theatre industry?

"If I stage a play… no one would be able to drag me to court because they believe the play is obscene or blasphemous. Today, I am free to put on whatever play I want, however if someone gets offended he can drag me to court. This removes this capability and gives more liberty to the artist. We will be able to explore darker aspects of life and can explore things that we were afraid to explore so far…"
---
Canada supports Raif Badawi
There's been lots of support for the specific case of Raif Badawi, charged with insulting religion and sentenced to 10 years in Saudi Arabia, from around the world. But perhaps none more so than in Canada, where our partners CFI Canada and regional groups continue to lobby on his case, and where his wife Ensaf Haidar has been living for most of the time since the persecution of her husband—too "liberal" for the Saudi authorities—began in 2012. The support for Raif is immense in Canada:
CFI Ottawa and Amnesty International continue to protest weekly at the Embassy of the Kingdom of Saudi Arabia in Ottawa, Ontario.
On June 12, the Quebec government granted Raif Badawi an immigration selection certificate, "a first step meant to speed up his immigration process."
On July 9, Bernard Sévigny, the mayor of Sherbrooke, Quebec, made two public announcements: "Sherbrooke est Raif" and "Raif Badawi citoyen de Sherbrooke," making Badawi an honourary citizen of Sherbrooke in absentia
Editions in Quebec has published a selection of Raif Badawi's online texts entitled 1000 coups de fouet: parce que j'ai osé parler librement ("1000 Lashes: Because I Dared to Speak Freely").
An English edition, 1000 Lashes: Because I Say What I Think, will be available soon.
---
Singapore: Young vlogger Amos Yee convicted and handed backdated jail sentence
We have previously covered the case of Amos Yee, a young vlogger dragged through the courts in Singapore, essentially for the crime of posting satirical videos about religious and political figures on Youtube and images on Facebook that apparently the law of the land deems so distasteful that a young man's life should be dragged through the mud! The authorities having made this huge mountain out of a molehill for months, with Yee spending a total of 50 days detained and subjected to psychological assessment, he has now been convicted. His sentence of four weeks (less time than he was actually detained!) has been backdated to June 2, so he is now free and plans to appeal the conviction. Channel News Asia reports:
Yee was found guilty of two charges – one for making offensive or wounding remarks against Christianity and another for circulating obscene imagery.
It's worth noting that this "obscene" imagery was just a cartoon that depicted Singaporean and British political figures in a compromising position.
A third charge, for the teen blogger's statements on the late Mr Lee Kuan Yew in a YouTube video, was withdrawn.

…The 16-year-old intends to appeal against the convictions and the sentence, said his lawyer Alfred Dodwell.

"The journey here has been long and arduous, ridden with lots of obstacles and hurdles. We have somehow gotten here," said Mr Dodwell. "We have confirmed with our client that he wants to appeal against the conviction."

"Let's not run away with the idea that just because he's remorseful and stuff, that is in relation to the social context. Whether this was a crime or not, still remains a question we want to determine in the High Court," Mr Dodwell added.

…The teen has also agreed to go for counselling, according to Mr Dodwell. "He is happy to cooperate now," he said.

A private doctor has agreed to take Yee under his charge and come up with mentorship programmes for him, as well as counselling for for the teen and his family. Yee is likely to start counselling sessions next week, his lawyer added.

…Yee has been remanded at the Institute of Mental Health (IMH) for the past two weeks to assess his suitability for a mandatory treatment order, after a doctor said that Yee may have autism-spectrum disorder. However, a doctor at IMH said Yee did not have Autism Spectrum Disorder or any other mental disorder.

…Mr Dodwell on Sunday night confirmed reports that the blogger was in hospital. Yee has "not been eating well, perhaps loss of appetite or no appetite, understandably so and hence his blood sugar went down," he said.

"I've not been told of a hunger strike," added Mr Dodwell, referring to the blogger's hospitalisation.
You can watch Amos Yee's videos on his Youtube channel and decide for yourself: is he an enthusiastic, smart, variously funny and sometimes immature member of generation Youtube? Or is he a diabolical threat to the fabric of society as his prosecutors claim?
---
Another blasphemy-accused turns to Youtube
Sometimes it works the other way round. Sherif Gaber was accused of "blasphemy" and apostasy in Egypt and – now that he has absconded – is making a name for himself on Youtube:
Sherif Gaber is the 20-year-old Egyptian who was arrested in 2013 for starting a Facebook group that included posts about his own deconversion out of Islam. (The police "investigation," if you want to call it that, was a complete joke.)

This past February, he was given a one-year prison sentence for his "crimes." But before that time could be served, Gaber was released on bail… and that's when he ran away.

His whereabouts are unknown.

But he's not just hiding out, doing nothing. Over the past couple of weeks, Gaber has been releasing some (really good) YouTube videos! Turn on the English subtitles when possible and check these out…
---
"Asking a mosque to turn its loudspeaker's volume down doesn't make me a 'murtid'"
A web analyst based in Srinigar, India, wrote of his objection to loud calls from local mosques, and the "blasphemy" of asking them to dial the volume back a bit:
A few days ago, while going for Tarawih prayers, I complained about the loud volume of loudspeakers at a nearby mosque. I thought they would take it seriously, and will turn the volume of speakers down, but I was totally wrong.

As we are all aware, high volumes of speakers can annoy to those who are living near the mosque and I am one of them. They might say the speakers are serving Islam by dragging people who are not aware of actual time towards mosques. They might also say that this is allowed in Islam, and they also have a right to say that it is better to attack those who have a problem with it. But they should also keep in mind that the high volumes can cause annoyance to those who are sick and to those who are living around the mosque.

I have seen whenever anyone their raised voice on this matter, they are either branded a "murtid" or "wahabis". … they started calling me a murtid. … I am a simple person—follower of Islam, since I was born in an Islamic family, and I find it lucky to be part of a religion that allows me to justify myself.

… It is hard to make them understand that faith can't be amplified by loudspeakers. But what to do and how to make them understand –for them the low volume of speakers is an insult that may lead to blasphemy.
---
"Blasphemous" condoms perplex blogger
Not all churches are afraid of "blasphemy", and Chicago Theological Seminary proves with the excellent "second coming" condom. A blog by Christine Rousselle on Townhall.com reports:
The Chicago Theological Seminary distributed condoms with a religious-themed double entendre at the Wild Goose Festival, a progressive Christian festival, and possibly at Chicago Pride. The condoms were adorned with a sticker featuring a rainbow version of the seminary's logo, the seminary's name and a message urging people to "Take Two (for the second coming)."
Allow Townhall.com to really make sure you got that:
The "second coming" in this context is comparing the return of Jesus Christ to having a second orgasm during sex.
Thanks.
Clearly the United Church of Christ has no objection to contraception and is presumably fine with condoning premarital sex, which is regarded as a sin according to the Bible. I don't agree with either, but in the grand scheme of things, the distribution of condoms is basically a non-issue.
A lot of health professionals, sex educationalists, family planning counselors, and epidemiologists might disagree it's a "non-issue", but okay…
It's mind blowing, to me at least, that nobody piped up and said "hey, it might be a teensy bit distasteful to compare the events of the return of Christ to earth to having a second orgasm in a sexual encounter."
Although this may explain the longer than anticipated wait-time?
Because…it is a teensy bit blasphemous to compare or joke about the two.
Yeah we get it, jeez.
---
Amazon dispatcher casts judgments on heavy metal music purchase
And finally… It seems a preachy Amazon store worker may have sent out an extra bit of judgement with this man's purchase, reports heavy rock and metal news site LoudWire.com:
Beware of ordering blasphemous metal online, because you may receive a bizarre handwritten letter inside your delivery. Apparently, after a metalhead ordered Venom's Welcome to Hell and High on Fire's Surrounded by Thieves via Amazon, the fan got a special surprise free of charge.

Posted on Reddit… the fan writes, "Had a good chuckle at this message in my Amazon order of Welcome to Hell and High on Fire Surrounded by Thieves. It reads: Find Jesus before it is too late. openyoureyespeople.com." The note looks like it was written in child's handwriting, but yep, that's definitely what it says.
You can listen to Venom's Welcome to Hell right here: