The week in "blasphemy" news #19
Anti-Christian violence in Egypt as well as in Pakistan, a children's book about the Koran is cancelled due to death-for-blasphemy fears, there's a woman in a fake beard in Russia, and again in Pakistan the health of death row inmate Asia Bibi – sentenced to hang back in 2010 – is reportedly seriously deteriorating.
This is the 19th weekly roundup of blasphemy news and views from the End Blasphemy Laws campaign, run by the International Coalition Against Blasphemy Laws.
---
Anti-Copt violence continues in Egypt with fresh Facebook "blasphemy" accusations
Following an investigation into school children for apparently mocking ISIS in a video, as we reported previously, the Christian Post collates some reports of further anti-Copt persecution in Egypt:
Several reports over the past week have said that Coptic Christian families in the Beni Suef governorate in Egypt have seen their homes burned down and have been forced to flee angry Muslim mobs who accuse them of insulting Islam in Facebook posts.

Nigeria's Pulse news website reported that Coptic homes in the region have been stoned and attacked with Molotov cocktails, setting several houses on fire, despite attempts by some Muslim youths to defend the Christians.

Daily News Egypt added that the accusations concern posts on Facebook of cartoons deemed insulting to the Muslim prophet Muhammad.

Ayman Youssef Tawfiq, from the village of Kafr Darwish in Al-Fashn, has been accused of posting such cartoons, though the man has denied the charge. Tawfiq and four of his relatives' families were forcefully displaced from their homes as a result of the incident, however, which led to another 10 Coptic homes being burned down.

"Ayman is an illiterate person who usually lives in Jordan who was accused of sharing the picture by locals at his village in Beni Suef when he returned. At first, a case was filed against him and the people in the village wanted to charge him with a fine. They later changed their minds and decided they wanted him to leave," explained Ishak Ibrahim, a researcher at the Egyptian Initiative for Personal Rights.

"Ayman has three brothers, each with a family, and elderly parents in their 70s and 80s living in the village. All of them were made to leave the village."

Ibrahim noted that the charges for insulting religion are vague in Egypt, and there is no clear definition of which acts are considered insulting or not. He pointed out that most cases concerning such offenses are targeted at Christians or atheists.
---
Blasphemy accused Asia Bibi is "so weak she can hardly walk" – Pakistan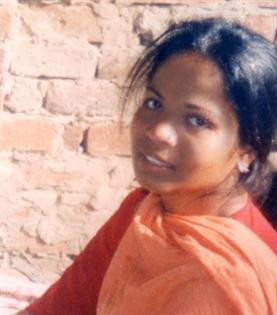 She is one of the most famous individuals currently in jail, and on death row no less, for "blasphemy", in an obviously absurd, overblown and malicious blasphemy accusation. Now Asia Bibi, sentenced to hang in 2010, is deteriorating and in need of urgent medical attention, reports Christian Today:
Relatives visited her for the first time in a month at the end of May and found that she was "so weak she can hardly walk".

"When vomiting there is also shown traces of blood, Asia has difficulty feeding properly, while constant pain in the chest. Therefore, it is necessary that Asia Bibi be submitted as soon as possible a full medical check-up, including blood work," a source told the website.

Bibi's lawyers are said to be working to get her the treatment she needs.
---
Awkward Moments Children's Bible author cancels sequel Awkward Moments Kid's Koran over blasphemy death worry
An author, going by the pen name Horus Gilgamesh, has cancelled a book sequel poking fun at "awkward moments" in the Koran over fears for the safety of himself and his "team", reports The Blaze.
"After a great deal of consideration and wise counsel, I've decided to cancel the controversial Kid's Koran project we've been working on and hinting about over the past year that was set to release this fall," Gilgamesh wrote. "Why? Because of a small group of fringe maniacal 'radical' bullies who equate the transfer of lead and pigments into shapes on paper as blasphemy – punishable by death."

The author, who expressed dismay over feeling compelled to cancel the Koran project, said that the decision has nothing to do with respect for Islam and everything to do with the very real possibility that threats could turn dangerous.

"It is being cancelled because of very rational fears brought on by the reality that such threats (and actions) are still carried out today – in 2015 – in the light of day, right under the noses of a modern society!" Gilgamesh wrote.

The author said that he has received threats from Christians in the past over his Bible books, but that he never took them all that seriously. In contrast, he believes that Islamic fundamentalists are far more likely to potentially attack — a fear that has been perpetuated by recent events abroad and in the U.S.

"When the Kid's Koran was almost complete at the first of the year, our two ex-Muslim contributors/consultants on the project became very concerned over terrorist attacks in their home countries in Europe. So, we paused to think more carefully about security, risks, etc.," he wrote. "As we finished the project, more bloggers were being killed overseas and received the first shipment of galley/preview copies the week before the attempted attacks in Texas earlier this month."
Read the full announcement.
---
Journalist wearing fake beard sparks religious "insult" probe – Russia
Authorities in Russia are wisely using their time, deciding whether to pursue a journalist for posting pictures of herself dressed as an Orthodox priest, reports Radio Free Europe:
Is wearing a fake beard and a priest's robe an insult to the "religious feelings" of Russian Orthodox believers?

State investigators are on the case, checking whether prominent socialite, journalist, and government critic Ksenia Sobchak violated the law when she dressed up like a priest — complete with a flowing, fake gray beard — in a photograph posted on Instagram in April.

The inquiry will be a test of controversial blasphemy legislation passed following the jailing of three women from punk protest group Pussy Riot for an impromptu performance mocking Vladimir Putin and his close ties with the Russian Orthodox Church.

It comes amid a wave of conservative invective that critics say Putin has encouraged in order to demonize the West and discredit liberal opponents, and followed a renewed furor in Russia over the gay-friendly Eurovision Song Contest and last year's winner, the bearded Austrian drag queen Conchita Wurst.

At this stage, the authorities have not opened a formal investigation into Sobchak's attire.

But a photograph posted on Facebook on May 30 by a lawyer from Russia's Kirov Oblast, Yaroslav Mikhailov, showed a document confirming that the Investigative Committee would look into the complaint he filed over Sobchak's Instagram post.

"Sobchak has gone beyond the boundaries of the permissible and has insulted the feelings of believers," Mikhailov said on Facebook.

Sobchak apparently donned the robe and beard to advertise an article she was working on, presumably about religious issues. In a caption on her photograph on Instagram, Sobchak wrote that she and another journalist were "preparing an amazing report for Snob," a highbrow Russian magazine. "Guess what it's about."

… If prosecuted and convicted of offending religious feelings, Sobchak could face a fine of up to 300,000 rubles, community service, or a year in jail.
---
So-called "defamation of religion" laws are the "worst option" says rights group
Ahead of a conference on combating "religious intolerance", rights group the International Federation for Human Rights (FIDH) warned the Organisation of Islamic Cooperation (OIC) against their old strategy of pushing for a global "blasphemy" law, or any agreement attempting to curtail the "defamation of religion":
The OIC is to host the conference from 3-4 June 2015, on the 2011 UN resolution about combatting "intolerance, negative stereotyping and stigmatization" of people based on religion and belief. The resolution was aimed at challenging discrimination and "incitement to violence and violence against … persons based on religion or belief".

However, there are concerns among human rights and secularist groups that the OIC will use the conference to make another attempt for a global blasphemy law, or for other similar restrictions on criticising and discussing religion.

The FIDH say the concept of "defamation of religion" is "incompatible" with human rights. "Religions, like all beliefs, cannot be said to have a reputation of their own", they note. The International Federation for Human Rights said the concept had been "clearly invalidated" and was the "worst option".

Additionally, the FIDH warned the OIC that "debates on the border between free speech and hate speech, and on what type of hate speech should be criminalized, already reached conclusions."

The FIDH said that any attempt to go beyond current UN agreements "would be tantamount to attempting to criminalize freedom of expression with regard to religious issues."

"Open, public debate of ideas (including on religions or beliefs) can include criticism of religion; it cannot be equated with advocacy of religious hatred that constitutes incitement to discrimination, hostility or violence. All religions and beliefs can be subject to criticism, and none is 'shielded' by international law."

On the subject of combatting religiously motivated hatred, the FIDH argued that blasphemy laws are "counter-productive" and instead argued that "dialogue, debate, and also criticism, are constructive, healthy and needed".
---
"Raif Badawi sentence highlights Saudi Arabia's human rights hypocrisy"
At Religion News Service, Brian Pellot discusses that same conference, and how if Raif Badawki's sentence is anything to go by, the Saudi/OIC conception of laws curtailing religious criticism is already so far beyond the pale of justice and human rights that the "West's" preference for free expression is the only choice worth making!
Saudi Arabia is hardly a beacon of human rights. Women can't drive. Freethinkers can't blog. Gays can't have sex. The list goes on. And on. And on.

So when Saudi joined the United Nations Human Rights Council (HRC) last year, I sort of lost it. Saudi — tasked with promoting human rights as a HRC member — regularly imprisons, fines, lashes and stones people for exercising their rights. The hypocrisy was too much. And it's only gotten worse…
The whole piece is worth a read.
---
Police hold 22 accused, supposedly seek 700 more, for anti-Christian blasphemy mob violence – Pakistan
On May 24 in which a large Muslim mob attempted to burn alive a Christian man, Humayun Faisal, on the (as ever) unsubstantiated accusation that he supposedly burned pages of the Quran. Police have now "registered a case" against 700 people who attacked the Christian colony Sandha, Dhup Sarri, Lahore in connection with the same mob violence, in which a local church was set on fire, and police officers were injure. Pakistan Christian Post reports:
Humayun's neighbour, a Muslim lady called Parveen Bibi told Joseph Francis, Director CLAAS-PK that Humayun is has been mentally ill for the last six to seven years and has been receiving medical treatment from the Mental Hospital, Lahore. He has eight brothers and sisters. He is married with three children (two daughters and on son), but because of his mental condition, his wife Ruth left him about three years ago.

Humayun was arrested on the same day by Gulshan Ravi police. Inspector Safdar Ali shared with Mr Francis that a case has been registered against 700 people, and that 22 people including Imam Liaqat, (Jamait Islami) who provoked the public to attack Christians, have also been arrested with some weapons.

They are in custody while the police is still trying its best to arrest other people who were involved in the attack.

Mr Francis has also praised the role of local Muslim leader Pir Haji Shafiq, who tried to stop the attackers and also saved Humayun's life and handed him over to the police for his safety.

Although there is still despair and fear among the Christians, CLAAS is encouraging Christians to come back to their homes.

CLAAS is in touch with the police and other authorities and demanding that on the basis of Humayun's mental condition, blasphemy charges against him should be dropped.
---
Quit your church or we'll accuse you of "blasphemy", congregation told – Pakistan
It is not uncommon for accusations of "blasphemy", "witchcraft" and other metaphysical crimes, to be linked to attempts to dispossess individuals or families of their homes or land. But the threat of a malicious blasphemy accusation has been made very explicitly to one church in Pakistan, reports the Christian Post, and they're going public with it:
A congregation in the southern Pakistani city of Karachi is being threatened by Muslim criminals who want to seize the church's land. The menacing group is trying to intimidate the Christian community by saying that they'll accuse them of the highly punishable offense of blasphemy if they don't vacate their church property and stop worshiping there.

Members of the Jerusalem Church, a Pentecostal, 300-family congregation in Karachi, have informed International Christian Concern that they've been receiving deadly threats from a group of armed Muslim miscreants, who are known for seizing property from the poor and various targeted killings.

Church members said they were approached in May by the group and were told to leave the church and never return. However, the interaction in May was not the only time that church members were confronted by the group, according to one of the church's pastors, Ilyas Masih.

"These Muslims have been pressuring the church people not to play musical instruments and asked the church leaders to stop girls from singing with boys in the church," Masih explained. "Several times they stopped and threatened the worshipers and pastors for going into church for prayers and harassed the women in the past."

… "The Christians of the locality have responded in a brave manner and announced that they will die before they let them grab the church property," Masih asserted.

John Nazareth Adil, a local activist, told ICC that the group of Muslims probably want to use the church property to carry out "their agendas."

The congregation has submitted a request to the local police department for extra protection, however, the church is still being threatened, Masih said.
---
"Here's why Pakistan's blasphemy law is leading to deaths and assassinations"
The News Hub has an overview by Yasir Kayani of the history – including the very modern origins – of Pakistan's horrendous "blasphemy" problem.
The blasphemy law codified in Chapter 15 of Pakistan's Penal Code (PPC) – in particular section 295 B and C and 298 A, B and C – imposes a variety of penalties for different forms of blasphemy. These include the death penalty for anyone found to have, by words or visible representation or by an imputation or insinuation, directly or indirectly, defiled the name of the Prophet Muhammad (PBUH). Similarly, anyone blamed as a blasphemer against the Quran would be given life imprisonment under section 295C of Pakistan Penal Code.

In 1982, President Zia-ul-Haq introduced section 295B to the Pakistan Penal Code punishing "defiling the Holy Quran" with life imprisonment. In 1986, section 295C was introduced, mandating the death penalty for "use of derogatory remarks in respect of the Holy Prophet (PBUH)."

In 1990, the Federal Shariah Court ruled that the penalty should be mandatory death sentence, with no right to a reprieve or pardon. However, the blasphemy law is used sometimes against political adversaries or personal enemies, or by Muslim fundamentalists against religious minorities, or for personal revenge. Ahmadis and Christians are especially victimized by the blasphemy laws.